Bingo player hits $1 million jackpot
07-07-2016
Saying that bingo can be extremely rewarding would go down as the understatement of the day. Patricia Elliott certainly found out when she
landed a $1 million jackpot
during a bingo event at the Foxwoods Resort Casino.
Double luck at bingo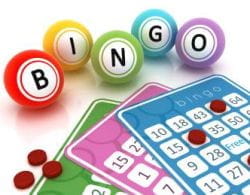 Elliott plans to spend her good fortune on family needs, while the 60-year-old
bingo woman
will also clear her mortgage. "I'm so thrilled about my win. It has still not sunk in - I need someone to pinch me", Elliott commented. The New York resident, who will also plough $500 of her winnings into a charity, took home another $1,500 cash prize shortly after winning the
$1 million bonanza
.
Thirty years of organized gaming
The Mashantucket-based gambling establishment features a 3,600-seat bingo hall, which is the setting for the annual Firecracker Bingo tournament. Elliott is a regular at the Foxwoods Resort Casino, which has been offering regulated gambling in Connecticut for some thirty years. This year's prize money was higher due to their
three-decade anniversary
.
Online bingo excitement
It remains unclear if Elliott also likes online bingo. Most internet casinos offer multiple bingo games, such as the popular Bingo Millions and Sassy Bingo. Both titles are available at
Royal Panda
, and allow players to collect dazzling winnings. Players also benefit from
bingo strategies
that improve their chances of winning. Additionally,
online bingo
games feature the free-play mode, which adds up to the fun.