Australian woman cashes $1.7 million thanks to winning keno ticket
29-08-2016
The Australian city of Blacktown (New South Wales) has welcomed a new millionaire after a local
took home a dazzling $1.7 million jackpot
. It was the first time she bought a Keno ticket, according to a spokesperson for Tabcorp. The fortunate player in question wishes to remain anonymous.
Early retirement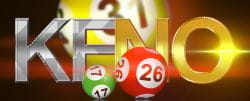 She noted that giving up work before turning 60 had always been one of her goals. The
$1.7 million jackpot
definitely allows her to retire, while the Aussie gambler also plans to enjoy a holiday with her spouse. Additionally, the 57-year-old woman will use the winnings to wrap her family in cotton wool.
Life-changing event
The Australian Keno player didn't see how all numbers on her ticket lined up, but she did noticed that someone had won the $1.7 million top prize. "I was so in shock and started crying when I realized that I had won the
life-changing jackpot
." She called her spouse, who was also at the Blacktown Workers Club, after a staff member had confirmed the amazing win.
Rewarding game of chance
She bought a $10 entry that featured ten numbers, and selected the numbers with the help of her spouse, based on multiple import dates. "We are pleased that one of our regular customers has become an instant millionaire thanks to our spectrum of games.
Keno
has awarded lots of life-changing cash prizes, and we are proud that one of our customers has won a jackpot of this magnitude", a spokesperson for the Blacktown Workers Club commented.