$4 million in winnings after $2 lottery investment
14-09-2016
Some investments can be classified as 'life-changing', such as a $4 million return from a $2 investment. Stephen Jones Jr. is one of those fortunate investors. He purchased a $2 Mega Millions ticket that hit a
stunning jackpot worth a whopping $4 million in cash.
Now that's what we call 'an interesting return on investment (ROI)'.
Life-changing investment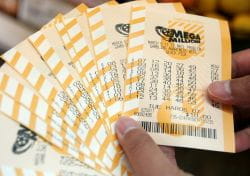 The man from Little River (South Carolina) visited a local convenience store just before the Mega Millions draw that day. However, tickets weren't available anymore, so he returned the following day. Stephen Jones Jr. bought a $2 Mega Millions ticket, which hit a
$4 million payout
. The Little River resident couldn't believe his eyes when all the numbers on his ticket came up in the lottery draw.
$4 million consolidation prize
Stephen Jones Jr. noted that he asked his spouse to verify the lucky numbers (1, 34, 43, 44, and 63). They would have won
$111 million in cash
if the so-called 'Megaball' had also lined up, but they are more than pleased with the
$4 million jackpot
, which can be understood. They suffered from insomnia that night, but their newfound wealth definitely brought some comfort. The couple plans to use their winnings to set up their own company.