New Zealand gambling addict stole $13K from employer
28-04-2016
A drinking problem can result in serious issues, and if you add a gambling addiction you get a rather dangerous cocktail. Ask Andrew Richard Coleman, who made a mess of things as a result of his
out-of-control gambling habit, alongside his drinking problem.
Classic gambler's trap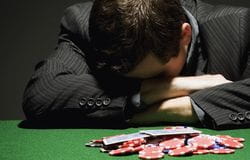 Coleman is the manager of a liquor store based in one of Christchurch's suburbs. He had enjoyed quite a few drinks when he decided to try his luck at a gambling parlor. After losing some money, the 39-year-old
misused his position
to enter the liquor shop in order to loot the safe. However, lady luck let him down again when he tried to win back the money he had lost.
Hard times sparked crime
The New Zealander came clean and has appeared in court. Coleman has to repay the stolen funds of $13,471, while the judge has also ordered him to attend
Alcoholics Anonymous
sessions. His lawyer noted that Coleman faced relational issues and health problems amongst his relatives at the time of the thefts. The 39-year-old man is allowed to continue his work at the liquor store, but he faces 300 hours of unpaid community service.