Malaysian authorities conduct 3,294 online gambling raids
19-08-2013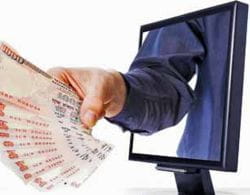 8,812 gambling devices were confiscated by Malaysian authorities during the first seven months of this year. Additionally, 1,351 suspects were booked in 3,294 raids that were conducted in the state of Johor. The raids targeted establishments that allegedly offered online gambling.
Crackdown on underground gambling
Agencies and entities participating in these raids were district offices, the National Anti-Drugs Agency, in addition to police forces. "Our continuous crackdown on illegal gambling targets entertainment centers across the state," a spokesperson for the Housing and Local Government commented.
Licenses cancelled
Police officers seized gambling paraphernalia from
internet cafes
or family amusement venues. The spokesperson added that licenses of entertainment outlets that offered gambling had been cancelled. Additionally, district offices and local authorities will no longer issue licenses to such establishments. 172 applications for licenses have been put on hold, while there are still 155 licensed entertainment outlets in the state of Johor.