Gambling addict broker sentenced to six years in prison
31-08-2016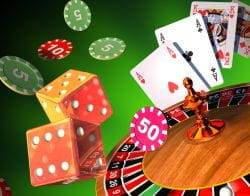 Desperate needs lead to desperate deeds, with the same applying for people with a gambling addiction. Ask James Robert Lyons, who is
gripped by the gambling epidemic
. The real estate agent from Down Under embezzled cash from a trust fund to fuel his addiction. He will now spend six years behind bars.
$1.6 million fraud
The embezzlement occurred during the period 2011 – 2013, according to court records. The Australian broker was found guilty of
stealing nearly $1.6 million in cash
. Needless to say that Lyons
used the stolen funds to gamble
. At this point it is unknown if the Australian resident has overcome his out-of-control gambling habit.
Abhorrent activities
This conviction comes in the wake of multiple reports about brokers and real estate companies penalized for violating rules. One Australian broker faced a fine for several property-management violations and negligence.
Real Estate Institute of Australia (REIA)
cited the existence of legislation with regard to offering tenanted properties. Another real estate company was fined because of an unlicensed manager and for inadequate supervision of the business.