Celebrities with a gambling problem: Ray Romano
18-01-2014
Ray Romano, best known for his lead role in 'Everybody loves Raymond', also created and starred in the comedy-drama Men of a Certain Age. Romano played the role of Joe Tranelli who was a pathological gambler in the popular television series. Ironically, Romano himself was also a
compulsive gambler
.
Mind bets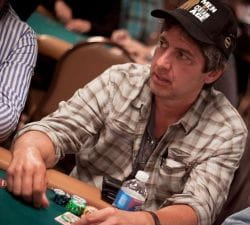 Romano's gambling habit spiraled out of control and he even turned to Gambler's Anonymous. It appears that he has managed to overcome his gambling addiction. Romano continues to gamble, but mostly 'virtual bets' when playing golf. "I wager on a certain score, and I
abstain from golf or watching television
for one or a few days if I fail," Romano once explained.
Substitute gambler
Besides his 'mind bets', he also enjoys
craps
and poker. However, Romano tends to use Jon Manfrellotti's money when playing craps. It's not quite clear why Manfrellotti lets his friend play with his money, but you won't hear Romano complain. "You can say that I have become a substitute gambler," Romano added.
Poker enthusiast
Additionally, the Italian-American actor and comedian likes to compete in the
World Series of Poker
. Last year, Romano reached the third day of the tournament, which marked a new personal record. He continues to dream about winning big time at the main event of the prestigious poker event. The actor-comedian however is realistic as he knows he doesn't stand a chance against the players who make a living on poker.