Canadian gambler embezzled $6K from government
23-09-2016
A woman from Charlottetown (Canada) has to bear the brunt for the embezzlement from her employer. Kimberly Mae MacKinnon
stole more than $6,000 in the space of two years
to support a gambling problem. The 52-year-old woman has been given a 90-day jail term, according to local media.
Embezzlement from work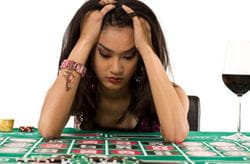 MacKinnon worked at the government of Prince Edward Island, where she
misused her position
. The gambling addict from Charlottetown falsified more than 20 checks, allowing her to steal $6,088 in cash. MacKinnon used the stolen funds to gamble like a degenerate, according to court records.
Fired after confession
The Canadian woman decided to come clean and confess the embezzlement. The
government of Prince Edward Island
had no other option that giving her a notice of dismissal. MacKinnon expressed regret for her actions and she has claimed her pension to
repay the stolen funds
. It remains unclear what games of chance caused her addiction, for which she is undergoing treatment.