Bloomington resident operated illegal gambling operation
28-01-2015
A man from Bloomington, Minnesota could be heading to prison after pleading guilty to several illegal gambling-related charges. Gerald Greenfield was involved in a
black-market gambling ring and committed money laundering
, according to court records. Greenfield was also accused of running an unlicensed sports wagering ring, but that charge has been dropped.
$550,000 in annual profits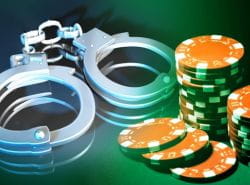 The 69-year-old Minnesota man accepted illegal sports wagers with an annual value of nearly $10 million. Court documents show that the
underground gambling operation
was about four years in business, and operated across several states. Prosecutors believe that Greenfield generated approximately $550,000 each year in profits.
Prison sentence
James Henderson, defending the 69-year-old, stated in court that his client has always acknowledged his participation in the illegal gambling operation. At this stage it's unclear when Greenfield will hear his sentence. The Bloomington could be
ordered to a jail term
up to several years, in addition to a fine.