Ypsilanti man gambles with his children's lives
30-08-2016
Gambling is an extremely fun pastime, but it should never be at the expense of your children. Montez Sistrunk seems to disagree as he was
playing at a Detroit-based casino whilst his two children were inside a locked vehicle
. Therefore local police officers arrested the 25-year-old gambling enthusiast.
30 minutes alone inside hot car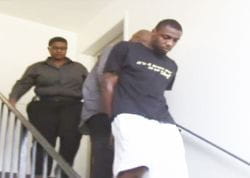 The Ypsilanti resident tried to hide his
two children in the back seat of his vehicle
by using a blanket. Sistrunk spent approximately half an hour at the Motor City Casino, while his 5-month-old and 2-year-old suns were unattended in the locked
Ford
Focus. Fortunately, an observant customer discovered the two children, and alerted casino staff.
Gambling father arrested
Security officials rescued the two young boys after breaking one of the car windows. Local media report that it was
as hot as 120 degrees
inside the vehicle. There were no signs of the 25-year-old gambler, and authorities reviewed footage captured on CCTV cameras to trace Sistrunk. They
arrested the father
inside the gambling venue.