Winning casino player mugged and shot in Palos Heights
16-04-2014
A man from Palos Heights, Illinois arrived at home after enjoying a rewarding gambling night. So far, so good, you may think. However, two men followed the casino player home and robbed him. They first hit him with an unknown object and demanded the money won in gambling.
A few thousands of dollars in winnings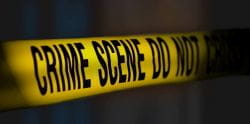 The incident took place at approximately 3:30 a.m., according to a police spokesperson. "The two suspects noticed that the man had won a
significant amount of money
at the casino boat. The 51-year-old victim couldn't remember the exact amount of cash. It must have been a few thousands of dollars, according to the 51-year-old victim.
Gunshot wound
One of the criminals shot the Palos Heights resident after he refused to hand over his
gambling winnings
. Despite his gunshot wound, Farrow managed to get away and informed one of his neighbors. The 51-year-old victim was taken to a nearby hospital and police officers arrived on the scene.
Investigation ongoing
Palos Heights Police is appealing to the public's help in tracing the two robbers. Detectives are investigating CCTV footage from the gambling boats where the victim had spent a few hours. At this stage it's unclear if Farrow was gambling alone or with friends. The 51-year-old victim had visited
two different casino boats
prior to the robbery at his home.