Trio faces prison sentences after fraud at Monaco gambling parlor
22-12-2015
Casino de Monte-Carl is every inch a stylish gambling venue, but at the same time a tempting target for scammers. Three British fraudsters proved that notion after generating a whopping
£2.9 million in illegal winnings
. They have been sentenced to jail terms after pleading guilty to multiple fraud charges.
Fake high-rollers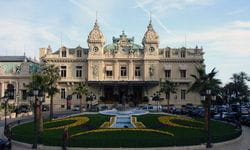 The scammers played with
roulette chips
worth 10 euros, but switched them for €1,000 tokens. They visited the elegant gambling venue on a regular basis, convincing the management they were high-rollers. For that reason, the British fraudsters enjoyed free accommodation at a top-rated hotel in Monte Carlo.
Not the first time
Authorities believe that Sajid Rashid was the brains behind the
casino scam
. The 49-year-old man with Pakistani roots seems to be a backslider as he was convicted in another cheating case a couple of years ago. Rashid and his two partners in crime carried out the scam at Casino de Monte-Carlo for about 12 months.
Modest repayment
The British criminals face jail terms up to 30 months, while surprisingly enough, they only have to repay €850,000. The casino security department was impressed by the sophisticated fraud scheme. Two of the
gambling scammers
admitted the fraud, while the other one claimed he hadn't done anything wrong.