Tattooed casino robber detained at the Hard Rock
28-07-2014
Last Friday, Jesse Jones robbed a Las Vegas casino and took off with an unidentified quantity of money. But his joy was short-lived, as police officers caught the casino robber at the Hard Rock yesterday. His
conspicuous tattoo
made it easy to locate the 32-year-old suspect.
Armed robbery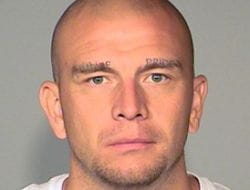 The incident took place on Friday around 8:30 in the evening. Jones stole approximately $40,000 from a till at the Bellagio casino, according to Las Vega authorities. Casino CCTV footage showed how the 32-year-old criminal used a firearm to reinforce his demand for cash. Jones is being held at the Clark County Detention Center.
Fat wad of casino chips
In 2011, another criminal decided to rob the Bellagio casino.
Anthony Carleo stole approximately $1.5 million in gambling chips
. Carleo displayed a firearm at one of the gambling tables, CCTV footage demonstrated. Police booked Carleo, who is the son of a former Las Vegas judge, when he tried to sell the stolen casino chips.