Scary experience for winning casino patron from Mission
06-07-2015
It's always a pleasant feeling to leave a casino with some winnings in your pockets. However, some players become frustrated and/ or jealous, which can lead to
strange behavior
. This is exactly what Jack Hartman has experienced after a rewarding gambling session.
Winnings not unnoticed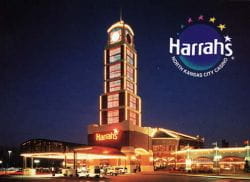 The man from Mission (Kansas) had enjoyed a night of gambling at Harrah's North Kansas City Hotel & Casino. While driving home, another casino patron attempted to cut him off. Hartman believes that the driver
had been observing him inside the gambling venue
. The suspect allegedly attempted to rob him, according to the winning casino player.
Scary experience
"I was pretty shocked when he hit the brakes whilst driving in front of me. I'm
everything but a scaredy-cat
, however I felt quite threatened by the whole incident", Hartman told news reporters.
Multiple attempts to
The
frustrated gambler
, who drove a Chevy Astro, reportedly attempted several times to cut him off. Hartman informed the police, but when they arrived the suspect had already escaped. A spokesperson for the gambling venue noted that they would provide authorities with all help required to arrest the suspect.