San José authorities smash black-market gambling spot
29-04-2016
San José Police officers have conducted a search at a home, where they found a black-market gambling establishment. Ten suspects have been arrested, while more arrests are expected as police continue to investigate the illegal gambling operation, which was
situated in a home
.
Widely known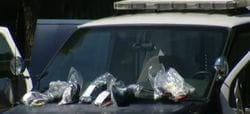 Agents seized various bags of cash, alongside multiple gambling machines. "Police ordered all persons that were inside the house to come out with their hands up", one of the residents commented. He confessed to have visited the
underground gambling spot
a few times in the past, and most residents knew about the illegal gambling that was going on there.
Armed suspects
Police officers have previously searched the home, according to neighbors. Authorities feared that the suspects were armed, which explains the presence of several Special Weapons and Tactics (SWAT) members. It remains unclear if agents seized any firearms and how long the
illegal casino
had been in operation, read a statement from the
San José Police
.