Roulette cheaters face prison sentence
29-07-2013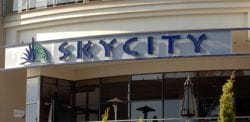 Judge Philip Connell has decided to adjourn sentence on two casino scammers after the lawyer who represents the duo failed to appear in court. 28-year-old Xiao Dong Lu and 32-year-old Zhou Zhao cooperated with a roulette croupier to cheat the Skycity Casino out of $7000. The casino scam took place in April 2012.
Not appropriate
The adjournment comes as a surprise after judge Connell previously stated that the sentence would not be postponed. However, Connell decided to adjourn sentence on the casino scammers as he thought it wasn't right due to the absence of their lawyer. The fact that they may be sentenced to a prison term is another reason for the adjournment.
No more bets
Their partner in crime, 33-year-old Bo Du, allowed Xiao Dong Lu and Zhou Zhao to '
past-post
'. This means that gamblers place or replace the chips after the croupier says 'no more bets'. Bo Du is serving a nine-month home detention, while he was also sentenced to pay Skycity Hamilton Casino a $20,000 compensation.