New Zealand baccarat player accused of past-posting
10-10-2012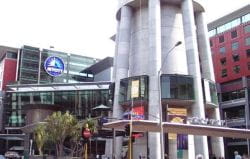 New Zealand's casino regulator accuses a gambler of cheating at Skycity Casino Auckland. Mandeep Singh allegedly altered his bet after the result was known. He was playing baccarat at the New Zealand casino and got caught. Singh reportedly won $200 at the baccarat table. However, Singh changed his bet and took home $1,300 instead of $200.
Strictly prohibited
The 20-year-old gambler appeared in court yesterday and will have to return within a few weeks. "Everybody knows that you are not allowed to alter your bet after the time when no more bets are to be taken. The suspect reportedly changed his bet after the result was known, rewarding him considerably more," a spokesperson for the casino regulator commented.
No tolerance
A spokesperson for the Auckland-based casino verified the scam that took place at the baccarat table. "Skycity casinos are equipped with comprehensive security systems and CCTV cameras. We immediately inform the police when somebody gets caught cheating at one of our casinos," the spokesperson added.