Malaysian hut turns out to be underground gambling spot
01-03-2016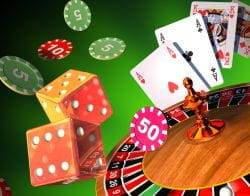 Thirty-six suspects have been booked in connection with an illegal gambling parlor based in Lunas (Malaysia). Police officers discovered the
underground business that was hidden in a hut
behind a house. All suspects are between the ages of 20 and 80, read a statement from the police.
Underground gambling den raided
Police officers seized multiple gambling-related items, such as casino tokens. They also recovered RM60,000 in cash for forfeiture. At this point it's unclear how long the
underground gambling den
has been in business. The group of suspects included 29 men and 7 women, according to the police statement.
Lack of legal options
There's only one legal casino in Malaysia, which has resulted in a flourishing underground gambling scene. Authorities try to root out those illegal spots, but that's like emptying the ocean with a thimble. However, gambling is not illegal in the Asian country, which doesn't apply to
online casinos
. That doesn't stop locals from playing at overseas gambling sites.