Incredible gambling wins: Scammer who won all roulette chips
26-09-2015
Ever heard of 'breaking the bank'? This situation occurs when a player wins more than the house (the bank) has on hand. Charles Deville Wells managed to pull it off at Monaco's Monte Carlo Casino. The self-appointed inventor
cashed a whopping $500,000
whilst playing roulette.
Amazing winning streak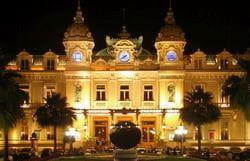 First of all, Wells entered the casino with more than $6,200 in his pockets. That money came from investors who were willing to finance one of his 'fantasy inventions'. Lady luck was on Wells' side as he enjoyed a
remarkable winning streak
. Eleven hours later, the 'inventor' had turned $6,200 into $500,000. His winnings exceeded the bank's set of roulette chips.
Out of luck
However, lady luck would soon leave Wells in the lurch. The fraudster returned to
Monte Carlo
, where he used all his winnings to gamble, but he lost every penny. On top of all that, British authorities arrested him for fraud. After spending 8 years behind bars, Wells was arrested on two other occasions.