Henderson County authorities raid 4 clandestine gambling dens
17-12-2014
Henderson County authorities continue their crackdown on black-market gambling activities. Their latest catch includes four illegal gambling rooms. Henderson County Sheriff's deputies booked John DeSanto, who is believed to be one of the operators. A spokesperson confirmed that DeSanto has a
long criminal record
.
Criminal activities right next door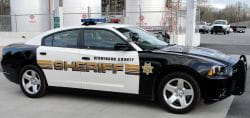 Neighbors had complained about criminal activities near one of the
clandestine gambling rooms
. One of them lives right next to one of those illegal businesses. "The underground gambling den caused a lot of hassle, especially in the parking lot. Loud music, violence, and drug-related nuisance were daily routine", one of the neighbors commented.
Massive relief
Deputies seized multiple gambling items, including several
slot machines
, and gambling tables. "We are relieved that authorities have finally shut down the place. A crime scene next to your home is a real threat for your family", another local stated. Agencies and entities participating in these raids were the Henderson County Sheriff's Office, the Texas Department of Public Safety, the Texas Comptrollers, in addition to the Texas Rangers.