Gambling mother leaves child unattended in car
13-04-2015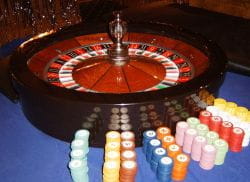 Baltimore Police have arrested a woman who was gambling at a casino whilst her child was unattended in a vehicle. Jade Loren Germany had left her
3-year-old kid
inside the car
that was parked in the parking garage of the Horseshoe Casino.
Left alone in car
A casino player alerted the police after he had spotted the sleeping
child inside the vehicle
. Germany had left one of the windows a bit open, while the three-year-old had a mobile computer and a beverage can at her disposal.
Making money gambling
Police officers found Germany playing
American roulette
inside the Horseshoe Casino. The 25-year-old mother noted that she was short of money, which made her decide to try her luck at the gambling venue. Police detained Germany and turned the three-year-old kid over to the Baltimore City Department of Social Services Child Protective Services.