Gambling mother from Baltimore County guilty of child neglect
02-05-2014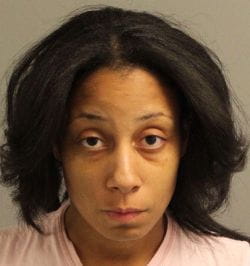 25-year-old Alicia D. Brown has been sentenced to a three-year prison term, wholly suspended. The Baltimore County resident
left her child in a vehicle
for an entire work day, while she was spinning the reels of a slot machine at Maryland Live! casino. Despite the suspended jail term, Brown has to spend five days in the Baltimore County detention center.
Regretful
The gambling mother also faces a three-year supervised probation, in addition to a treatment program. Brown
feels enormous remorse
over her action, and she pledged it would not happen again. Besides her five-year-old daughter, she also has a one-year-old baby.
No food, no protection against cold
Casino security officers discovered the child inside a car that was parked at Maryland Live! casino's parking lot. Brown had failed to leave the infant any food or something to protect herself against the freezing cold. The 25-year-old mother had told her daughter that she would return shortly. However, it took her
eight hours before she came back
.