Gambling addict benefits from bank mistake
24-09-2014
We all love receiving gifts, but a $141,991 present seems too good to be true. A casino patron from New Zealand was bowled over from the staggering amount in his bank account. It doesn't come as a surprise that gambling addict Mehdi Soheili
spent the bulk of the money in casinos
.
Bank error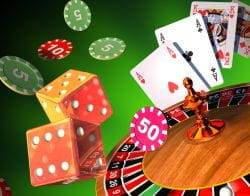 In November last year, his bank had mistakenly deposited the cash into his account. Within one week, Soheili had gambled away $106,217 of the money. Eight days after the error, the bank froze his funds. In the meantime, Soheili is being accused of theft.
Reputation damage
The 32-year-old confessed he had spent most of the money he had received from the bank. His lawyer noted that his client
suffered from a gambling addiction
. Soheili works as a chef, and he feared that the incident would damage his reputation if his name would be unveiled. He would need more than 13 years to pay all the money back in case of a weekly repayment of $150.
Casino ban
The 32-year-old gambling addict had
banned himself from SkyCity
. However, the self-exclusion only lasted six months. Soheili is due before the judge in November, which gives him some time to reconsider his position, the judge declared. The Auckland resident already has a criminal record, including stealing a car.