Father prefers blackjack over taking care of his baby
03-09-2014
A father from Preston, Maryland was gambling at a casino while his 14-month-old daughter was alone in his car. To make things even worse, Justin K. Middleton had
left the car running in a handicapped spot
. The 26-year-old gambler was enjoying a game of blackjack at the Harrington Raceway and Casino.
Left alone in running car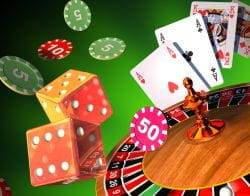 Casino security officers discovered the 14-month-old baby inside the vehicle and called the police. They were shocked as the car was still running and the doors were unlocked. Additionally, Middleton had parked the vehicle in a handicapped space. Casino staff managed to trace the 26-year-old gambler, who was
bailed for $2,505
at the Vaughn Correctional Center.
Alarming trend
Middleton is facing multiple charges, including child neglect. Unfortunately,
parents who prefer gambling over taking care of their children
are very common across the US. A spokesperson for the National Council on Problem Gambling noted that every summer unattended children die while their parents are gambling.
Irresponsible parents
Some parents claim they were inside the casino for only a few minutes, while their children were actually unattended for several hours. Most cases involve people with a gambling problem and they just can't resist the urge to spin the reels of
slot machine
or to play some other kind of
casino game
.