Criminal duo targeted Billings gambling parlor
08-06-2015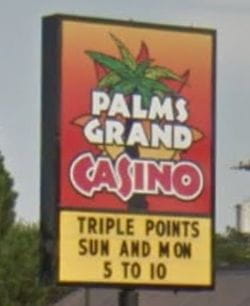 An armed duo has robbed a gambling venue based in the city of Billings. The armed men managed to steal an
unidentified amount of money
from the Palms Grand casino. Police are still trying to locate the criminals who escaped on foot. It's the fourth gambling parlor that has been robbed in the last couple of weeks.
Armed casino robbers
The casino robbery occurred approximately at 10:45 PM, read a statement from the Billings Police Department. The
culprits were armed
and they allegedly used those firearms when fleeing the gambling venue, according to local media. However, police have not confirmed those rumors.
Possible link to other robberies
Multiple gambling enthusiasts were enjoying their favorite game at the time of the robbery. A spokesperson for the Billings Police Department noted that they are still investigating the incident. He added that the culprits may be the same ones who recently
robbed three other gambling centers
in Billings.