Chinese youngster conned by loan sharks
15-01-2016
Five gangsters targeted a 23-year-old student in a HK$1 million casino rip-off. They offered the victim an extremely tempting VIP treatment at a gambling venue in Macau. The Chinese youngster ended up with a
HK$1 million loan
.
Tempting offer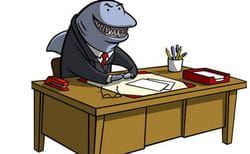 It all began when the 23-year-old, who goes under the pseudonym Wong, had gambled away HK$50,000. The criminals convinced him to enjoy a special treatment at a casino, including free accommodation, private driver, plus a helicopter flight over
Macau
. It was an offer he simply couldn't turn down.
Loan sharks practices
The Chinese student received casino tokens with a total value of HK$1 million, but not before taking out a loan. Lady Luck wasn't on his side, and he frittered away some serious cash. The criminals forced him to agree with a
repayment of the loan in 80 portions
. They arranged for transportation home after he signed the contract.
Not the first incident
However, the criminals continued to threaten his parents in an attempt to collect the money. A spokesperson for the police revealed that they were familiar with such scam activities. Three of the gangsters were booked after they were frequently seen in the neighborhood where the family lives. Wong felt enormous remorse over his decision to team up with the gangster who were actually
loan sharks
.