Children abandoned while father gambles at Parx casino
26-10-2013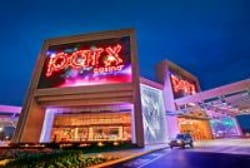 Yu Long Ye loves to gamble at casinos, but this time his gambling session has proved costly. The New York resident
left his two kids at the parking lot
for about two hours while he was gambling at the Parx casino. Bensalem Police arrested the gambling father.
Sleeping children, gambling father
Another casino patron confirmed he had spotted the children in the vehicle, after which he informed casino security. At first, they weren't able to locate them as they were sleeping in the trunk of the minivan. Casino security informed the police after they discovered the children. Officers arrived on the scene and started looking for the
gambling father
.
Child endangerment
Yu Long Ye told police that his kids were sleeping in the van, which was actually true. The 37-year-old Brooklyn resident was charged with child endangerment. Police officers escorted Yu Long Ye to Bucks County jail as he wasn't able to pay 10% of a $10,000 bail. At this stage it's unclear if the children were
taken into care by a child support agency
.