Casino mom from Jefferson leaves child unattended in car
13-10-2015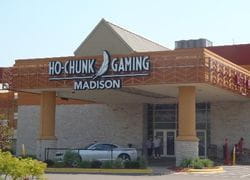 Casinos are a fun place to spend some time, but that's no reason for leaving your child alone in a car. A mother from Jefferson (Wisconsin) couldn't resist the
temptation of a local casino
, and decided to play for a while. However, she left her three-year-old child unattended in the casino parking lot.
Door forced open
Another visitor noticed the
child inside the car
, and informed casino officials. Police officers arrived at the Madison-based gambling venue, where they arrested the 26-year-old woman. With the help of the local fire brigade they managed to open the door of the car, after which the toddler was released from the vehicle.
Left alone for an hour
The woman declared that she had left her daughter for about 15 minutes alone. Additionally, the 26-year-old mother said that she had stopped at the gambling parlor to pick someone up. Casino officials stated that the woman had been gambling for nearly 60 minutes, while the
child was locked up in the car
. The woman has been accused of child neglect.