Casino gambling mother leaves children in car
02-07-2014
Some parents just can't resist the temptation to gamble although they are with their children. Maria Yadira Mondragon-Barboza is one of those
gambling freaks
. The woman from San José, California reportedly left her kids in her car while visiting a Rohnert Park-based gambling parlor.
Irresponsible parent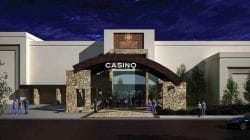 Police have placed the 37-year-old mother in custody, and she stands accused of
misdemeanor child endangerment
. Mondragon-Barboza is being held at the Sonoma County Jail and she is due before the judge later this month.
Keys in ignition
A police officer discovered the children in the car that was parked in the
casino parking lot
. One of them explained that her mom was inside the gambling venue. Police claim that the 37-year-old mother had left the keys in the car, which made the whole situation even more alarming.
Only a few minutes
Mondragon-Barboza declared that she had only been inside the gambling venue for a couple of minutes. Casino officials claimed she spent nearly half an hour inside the casino. The
gambling parent
noted that one of the children was sleeping, which prompted her to leave them both in the car.