Casino attendant allegedly stole $70,000 in winnings
01-06-2015
A Lake Tahoe casino worker allegedly couldn't resist the temptation when a player dropped a pile of hundred dollar bills. Richard Ferrer is the man we're talking about. He now faces theft charges after he
picked up $70,000 in cash
, which belonged to a fortunate casino player.
$70,000 winnings on the floor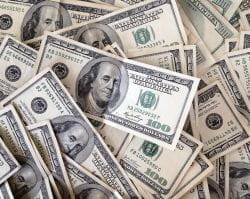 Police have
arrested the casino attendant for theft
. The gambler in question had cashed a whopping $70,000, and he was on his way to one of the casino's elevators. He unintentionally dropped the pile of hundred dollar bills on the floor, which certainly didn't escape Ferrer's attention.
Mischievous act
The casino worker viciously wiped the bundle of $100 bills into a dustpan, and hasted to a restricted area. However, security cameras recorded the incident. Ferrer declared he was planning to hand over the money to his manager. The 36-year-old man considered
one of the hundred dollar bills as his reward
, so he hid it under a waste container.