Another Rapid City gambling parlor robbed
21-08-2015
Gambling venues based in Rapid City appear to be popular targets among criminals.
Four casinos in South Dakota's second largest city have been robbed within a 11-day period
. The latest robbery happened at the Rushmore Casino, according to the Rapid City Police Department.
Unarmed, but successful robbery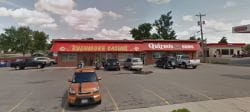 The unidentified suspect, who
robbed the gambling parlor
located on Mount Rushmore Road, was unarmed. At around 9 AM, the man entered the casino. He ordered the cashier to fill a bag with cash, after which he left the building on a bicycle. At this point it remains unclear how much money he stole. The criminal wore all black clothing and a baseball cap.
Three casino robberies
The first casino heist occurred on August 10, when a
criminal visited the East St Pat Casino
. A second suspect decided to rob another gambling parlor that same day, but he was booked only a few hours after the incident. On August 14, the Jokers Casino South fell victim to a robbery. Police are still looking for the suspects in the first, third and fourth incident.