Monte Carlo Casinos
Las Vegas may be the first place you think of when you think of casino gambling, but for most people, Monte Carlo is a close second.
Set in the heart of the picturesque Riviera principality of Monaco, Monte Carlo's
famous casinos
and glamorous surroundings have long acted as a magnet for Europe's rich and famous.
A history of gambling in Monte Carlo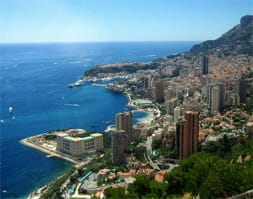 Long before the likes of
Las Vegas
had become major forces in casino gambling, casino gambling was already well-established in the Principality. Monte Carlo's relationship with casino gambling goes back more than a century. By the mid-Nineteenth Century, Monaco's predominantly agricultural economy was struggling and its ruling family, the house of Grimaldi, almost bankrupt.
In a bid to revive both the state's economy and its own coffers, the Grimaldis granted permission for casinos to be established in the principality in 1850s. This, it was hoped, would generate income from the merchants and traders who frequented its harbor, and drive tourism – especially among the rich.
The first of these casinos opened in 1856. To begin with though, the new gambling resort struggled. Poor management, a lack of transport connections to major European cities and a lack of marketing ensured the early casinos struggled to turn a profit.
However, events in the early 1860s heralded a dramatic improvement for Monaco's fledgling gambling industry. Under the guidance of famous casino manager Francois Blanc and the Socierte des Bains de Mer company, Monaco's second wave of casinos came into being. These included Le Casino de Monte Carlo and the Casino Café de Paris, and were much more successful.
Luxury hotels also started emerging, and as the years progressed, non-gambling entertainment facilities, such as fine dining restaurants and theatres were added. Additionally, tax revenue generated from the now-successful casinos was used to improve the roads and infrastructure, including the establishment of a railway network in 1868. This ensured more visitors than ever were able to flock to Monaco to gamble.
The crowning glory came in 1866 when Monaco's gambling quarter was officially named Monte Carlo, in honor of Prince Charles III. This was in recognition of his contribution in helping to set it up.
The Principality of Monaco
Nestling between the glistening Mediterranean and the towering Mont Agel, Monaco is renowned for its awe-inspiring views, its glamorous royal family, and naturally, it's many casinos.
Over the years, this, in conjunction with its casinos, has made Monte Carlo a popular holiday destination for holidaymakers of all budgets. world. It encompasses the glamour and chic associated with the nearby French Riviera, adding to the prestige of the great historical casinos. During the day one can stroll around the town contemplating the landscape and at night enjoy the excitement and buzz of the casinos. This is an explosive cocktail for any tourist, which is exactly what Monte Carlo serves up!
Casinos of Monte Carlo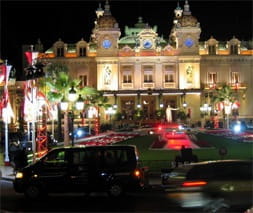 In Monte Carlo, many of the famous casinos don't have their own luxury hotels, but are positioned close to at least one. Such hotels have limited numbers of rooms, so it is imperative to book a room well in advance to avoid disappointment.
For those who may mistake casino proprietors for philanthropists who distribute vast sums of money to the players, it is important to point out that casinos make ten times the amount they hand out in winnings. And when you bear in mind the number of people who gamble while in Monte Carlo, it becomes clear how much money the casino's rake in.
It is therefore not surprising that most hotels today invest in casinos, as they all but guarantee healthy profits. Today, more and more people are looking to experience the thrill of tempting fate and risking the odds. And it is this element of risk that keeps them coming back in ever-greater numbers.
The famous Monte Carlo casino and hotels include the Monte Casino, Le Casino de Monte-Carlo and the Café de Paris, where it is necessary to book in advance. Should you wish to visit one of these famous casinos, we strongly urge you to visit their websites. All the necessary information, as well as the possibility to book a room online, can be found there.
Read about another famous casino city: Atlantic City