European Casinos
Monte Carlo may be the spiritual home of casino gambling in Europe, but its array of famous casinos are not the only high-profile locations where one can gamble in the Old World.
From the fashionable streets of London to the elegant canals of Venice, via such locations as Baden-Badenand San Remo, Europe boasts many other famous casinos.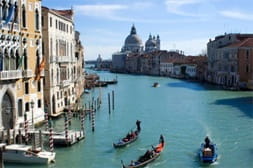 Many of these have gambling traditions dating back tens, even hundreds, of years, and have frequently served as inspirations for the casinos you find in such famous gambling destination as Las Vegas, Atlantic City, Monte Carlo, Singapore and Macao.
The casinos featured in this section are:
Casinos of the European nobility
Despite lacking their high profile, each of these casinos is as prestigious as many of their big-name counterparts in other, more famous gambling cities. These are mostly historical casinos, which have served as the homes of gambling for Europe's rich and famous for generations.
Casinos for the modern day elite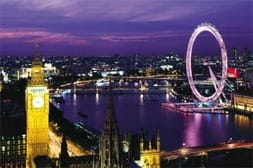 Even today, these casinos continue to attract large numbers of customers. For such players, they offer the chance to enjoy gambling in luxury surroundings, without the full-on neon-lit razzmatazz of Vegas or Macao, or the extravagant prices of a trip to Monte Carlo.
Nowadays, these casinos' clientele may no longer consists of royalty and nobility. But although the blue-blooded aristocrats of yesteryear have largely been replaced by the 'new money' business tycoons and celebrities of today, one thing remains unchanged – their passion for good entertainment, luxurious surroundings and great casino gambling.
Read about more famous casinos in: Las Vegas