Celebrity Cruises Casinos
Celebrity Cruises may not have the biggest fleet in the world at 11 cruise liners, but the company does know how to lay on a casino cruise. Each of its four new Celebrity class cruise ships – Constellation, Infinity, Millennium and the Summit – has a Fortune Casino onboard.
Despite having a fleet half the size of some of its competitors, Celebrity Cruises visit a wide array of different locations, from Europe and the Caribbean to Asia and even Alaska.
A quality casino experience on the high seas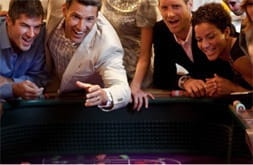 Each of the Celebrity class vessels offers a casino with an excellent atmosphere, despite the fact that they often close soon after 2am. There are a further three cruise liners in the fleet which also offer casinos, although both the ships and the casinos are smaller.
Each casino boasts the usual assortment of games. Popular games include:
Celebrity Cruises has recently revised its casino odds in order to attract well-heeled players and high-rollers to the open seas. Celebrity Cruise casinos now offer odds that are in line with those available in the biggest and most famous casinos in Las Vegas. Odds of three times on 4s and 10s, four times on 5s and 9s, five times on the 6s and 8s are available.
High-rollers surfing the waves
In order to attract more high-rollers, Celebrity cruises has introduced its Blue Chip Club. This exclusive invitation-only club is geared towards attracting players with a variety of offers.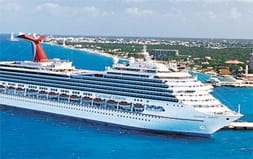 Minimum requirements for joining this exclusive club are spending two hours daily playing in the casino for the duration of the cruise, and also depend on the amounts wagered. Prospective members must wager an average of $50 per blackjack game, $50 per craps dice thrown, $25 per hand at the poker tables, and $25 per game at the roulette table. To qualify playing slots, players must wager a minimum of $5 per game.
Celebrity Cruises claims that should a player reach these strict criteria, he or she receives a personal invitation for the Casino Manager to join the club. An immediate benefit is that the Blue Chip Club members receive free drinks while playing at the casino.
Based on their game, the Blue Chip Club members can also receive discounts on their future Celebrity Cruises. Depending on the level of play at the casino, discounts can range from $250 off their next cruise, to a free cruise in itself!
A world of floating entertainment
The casino isn't the only manner in which you can keep yourself entertained, of course. Casino Cruises vessels feature a range of different activities and programs designed to keep all onboard happy.
While at sea, guests can take in a show, attend educational lectures and classes, enjoy a number of sports, visit the gym or just chill out by the pool or in the spa.
Each of the ships in Carnival's fleet has an array of bars, restaurants and night clubs for those who wish to socialize in style, and first rate room service for those that don't.
Those with children will also be delighted to know that a range of activities to keep them happy is available. And of course, whenever the ship docks, you have the option to disembark and look around.
Celebrity Cruises facts & figures
Finally, here are some facts and figures relating to Celebrity Cruises:
Size of fleet: 11 cruise liners.
Destinations: Alaska, Canada and New England, Australia and New Zealand, Asia, Europe, Bermuda, the Bahamas, Hawaii, the Caribbean, the Galapagos Islands, South America, Panama.
Connectivity: Cell phone service, WiFi internet (charges apply).
For more information, including how to make a reservation, please visit the Celebrity Cruises official website.
Next Casino Cruises review: Carnival Cruises