Cruise Ship Casinos
The casino craze that's sweeping the holiday cruise market is a recent phenomenon. It was not so long ago that having a casino onboard a cruise liner was just regarded as little more than an extra service offered to the guests during their cruise.
But times change, and the rapidly increasing popularity of gambling has transformed attitudes towards within the cruise holiday industry. Thanks to the rise of online gambling, and the popularity of televised poker championships, casino gambling is becoming ever more appealing to the mass market. And that's something the cruise industry has become aware of.
As a result, some of the world's leading cruise operators now view casino cruises not merely as an interesting sideline, but as a focal point in itself. These operators include:
Gambling's new wave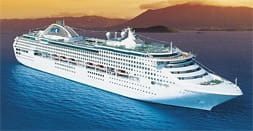 With demand for casino cruises booming, the cruise industry has been quick to respond. The number of cruise liners embarking on casino cruises has been rising at a substantial rate, and the type of customer such cruises are aimed at has been changing as well.
Initially, cruise operators pitched such cruises squarely at their traditional customers, many of whom had little gambling experience. As a result, table limits and prize funds were significantly lower than those offered by casinos in Las Vegas, Macao or Monte Carlo.
Nowadays, things are different. With cruise liners being among the most luxurious, glamorous vessels in the world, cruise operators now actively target serious gamblers and high rollers in a way a land-based casino would. And nowadays, not only can cruise liners match a land-based casino in terms of luxury, they also rival them in terms of big table limits and jackpots, too.
This has proven to be great news for all involved. For gamblers, it gives them the chance to enjoy their favorite hobby in the lavish surroundings of a casino-like environment, with the added benefit of a cruise holiday thrown in. While for the cruise operators, it attracts a new type of customer who's far more likely to spend large amounts than your average holidaymaker would.
Casino cruise liners
I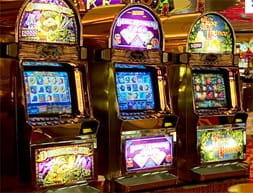 f you're looking for a casino holiday with a twist, then a casino cruise is just what you're looking for. Modern cruise liners, especially those set up for casino cruises, are themselves every bit as luxurious as many of the world's most famous land-based casinos. But unlike their land-based counterparts, casino cruises offer the distinct advantage of being able to see a different famous city or country almost every day!
Nowadays, the casino cruise market is dominated by some of the cruise industry's biggest players. Royal Caribbean International, Norwegian Cruise Lines (NCL) and Carnival all operate casino cruises around the globe, pitched squarely at the serious gambler.
The offers and promotions aboard are designed to attract the best players with the biggest bankrolls. This includes everything from free drinks (almost unheard of in the cruise industry previously), to tables with higher limits for serious players. Complimentary cruises are even offered to the "poker sharks" of the high seas!
Surf the internet to surf the waves
A trip to a famous hotel casino may still represent the ultimate experience for many gamblers. But for an increasing number of players, the variation offered by casino cruises is hard to beat.
Booking your trip is as easy as visiting a reputable operator's website. These sites are also awash with additional information, and often feature special promotions and discounts during the off season. You'll find links to the major operators in the reviews listed above.
With the promise of exotic destinations and high quality gambling action, there's never been a better time to book a casino cruise!
Check out a city with famous casinos: Las Vegas