Bingo strategies
Bingo is fundamentally a game of chance. To win or to lose depends more on luck than any other factor. But this does not mean that there aren't methods you can employ to improve your chances of winning. On this page you'll find explanations of the most common bingo strategies. These that can boost your chances of success, and help you enjoy the game even more.
More experienced players will likely know these strategies already, but there's no harm in a timely reminder! Newcomers to the game of bingo will certainly find the information below very useful.
Popular strategies
Some of the advice suggested may appear to be common sense and obvious, but it is nevertheless worth including them in this list.
Use the "auto-daub" function
We know that this option removes much of the fun and talent of playing the game, but using it when it is available in online bingo is the best strategic decision to make. This may adversely affect the pleasure that you will get out of playing online bingo, but at least you can be sure of not missing a call.
Play with more than one bingo card at a time
Playing with several cards at once may seem wasteful, but it is one of the one best way of increasing your chances of winning. Deciding how many bingo cards to play at once depends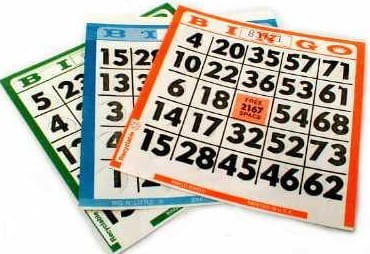 on three factors:
The number of players in the bingo game
The cost of each individual bingo card
The value of the potential jackpot
Experts recommend using four cards per round, but this can change depending on the number of opponents and the total value of the jackpot that you are playing for.
Cards with different numbers
When you play with more than one bingo card, we recommend you select bingo cards that offer different numbers. It is logical that if you have the same number on two different cards and it is not called, you are effectively compromising the value of two cards instead of one. A spread of numbers you reduce the risk, keeping you in the game for longer!
Cards with similar numbers
Alternatively, you can choose bingo cards that are as close to each other as possible. This tactic is also known as the tactic of number concentration. The idea is that if you choose bingo cards with similar numbers - which is easily achievable when playing online bingo – you can double or triple your earnings whenever you have a number!
Choose bingo games with fewer players
Even if a game with fewer players means smaller prize funds, you have a better chance of winning. It seems obvious, but you will increase your chances of winning if you follow this rule. In order to do so in online bingo, try to play outside of peak hours (such as evening and weekends), when fewer people are online.
Find the bingo games with the largest jackpot
This strategy is the opposite of the previous one. It is true that by searching for the biggest jackpot and the largest prizes you will end up competing with more players and therefore reduce your overall odds of winning. However it is also true that when you do win, you'll scoop a larger jackpot!
The 'Granville' technique
There are also a few mathematical techniques that can help you beat the odds. The French mathematician Joseph Granville studied bingo odds using number probability, and developed real strategies that can give a player a small advantage over one that plays solely by luck and based on chance.
The principles of the strategy of Granville are based on an intrinsic link between the winning bingo numbers and the display panel. In a classic game of 75-ball bingo, the likelihood of a given number being drawn is 1/75. Since balls are called at random, it is necessary to take into account the three following aspects:
The quantity of numbers ending in zero, one, two, three, four, five, six, seven, eight and nine are identical.
The amount of odd and even numbers will also be the same.
The equal number of high and low numbers being called.
The 'Tippet' technique
In addition to the Granville technique, a strategy was developed by British mathematician Tippet. This consists of taking the average of the numbers that are called out. For a grid in 75-ball bingo, that number is 38. As the bingo balls are called out, the average of the numbers gets closer each time to this figure. This is another useful strategy to bear in mind when choosing your bingo cards.