Online gambling law Greece
Greece, like many European Union member states, has come under increasing pressure to open up its gambling market to remote European operators in recent years. But although some progress has been made in this area, accusations of protectionism still remain.
| | |
| --- | --- |
| Greece | |
| Population | 11,305,118 |
| Language | Greek |
| Online gambling regulation | Ministry of Finance, Greek National Gaming Commission |
| Currency | Euro |
| Legislative authority | Vouli ton Ellinon (Hellenic parliament) |
| Percentage of population online | 44.40% |
Latest articles:
Regulation with a heavy price
After years of pressure from remote operators and the European Union, Greece is finally opening up its gambling market. However, progress has been slow, with Greece still facing widespread accusations of protectionism.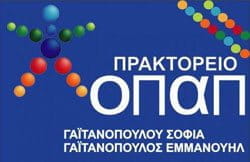 Under provisions made by the 2011 Omnibus Bill, online gambling operators can now apply for licenses to operate within the Greek market.
However, the severity of the tax system has led to claims that Greece is still trying to keep online operators out. Licensed operators face a 30% gross revenue tax on their Greek operations, and any winnings issued are also the subject of a 10% winnings tax. Nor are these taxes just applicable to future earnings; both taxes can be retrospectively applied to revenues earned from January 1, 2010 onwards.
Additionally, the new laws dictates that any operator's Greek operations must be based in Greece. This includes the servers its Greek sites use, the credit institutions it uses for transactions, and the licensees themselves.
By contrast, existing operator OPAP is in a far more favorable position. OPAP is 34% state-owned, and prior to the bill was Greece's only licensed gambling operator. Not only are its land-based operations exempt from the online revenue tax, the winnings tax is only applicable to sums over €100. OPAP's offline monopoly was also extended until 2030 in the bill, and the operator was given the right to launch a new generation of video gambling machines.
Outrage and appeal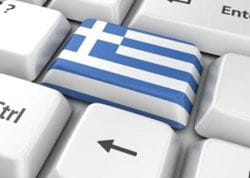 Unsurprisingly, the unfavorable nature of these laws has attracted substantial criticism. In July 2011, the European Commission declared that these provisions contravened European Union competition laws.
Following the passing of the bill on August 4, 2011, the online gambling industry has also been active in attempting to get the law changed. The Remote Gambling Association (RGA) lodged a state aid complaint with the European Commission on October 4, 2011, claiming the tax system is designed to sure up OPAP's position.
On November 28, 2011 the RGA and European Gaming and Betting Association (EGBA) jointly filed a further complaint regarding the laws, stating their belief that they contravened European competition laws.
A history of monopoly
Greece is no stranger to protectionist practices, especially when it comes to gambling. In 2002, all forms of electronic gaming were banned in public areas as part of a clampdown on illegal gambling. This not only affected online gambling, but even went so far as to make playing simple videogames (such as chess or solitaire) in internet cafes illegal.
In November 2008, allegedly following a complaint by OPAP, Greek authorities raided two betting shops operated by UK sports betting firm Stanleybet. Following the raids, the shops were closed and some of Stanleybet's Greek intermediaries briefly arrested.
Such behavior has drawn regular criticism from the European Commission, amid concerns that it stifles pan-European competition – contravening the basic principle of the European common market.
Troubled times ahead
Given both the anti-competitive measures incorporated in the Omnibus Bill, and the wider effects of Greece's financial plight, it seems the struggle between Europe's remote gambling operators, the European Commission and the Greek authorities is unlikely to be resolved any time soon.
Timeline
2030: OPAP's land-based monopoly due to expire.
2012: Privatization of OPAP to take place.
2011: Omnibus Bill legalizes online gambling, but operators complain to European Commission over the protectionist measures it features.
2010: New online gambling taxes retrospectively take effect on January 1.
2008: European Commission formally requests Greece removes barriers to free movement of gambling services
2008: Greek authorities shut down Stanleybet's fledgling Greek betting shop operation.
2007: European Commission investigates provision of sports betting in Greece.
2002: Law 3037/2002 prohibits electronic gaming in public.