Castle Casino Interview with Dave Merry

We'd first of all like to thank Dave Merry, marketing director at CastleCasino.com, for agreeing to talk to BestOnlineCasino.com. CastleCasino.com is one of the gambling industry's brightest new online casinos.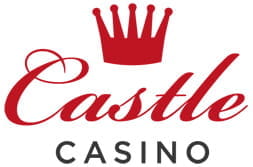 Dave, Castle Casino launched in 2010, making it one of the newest online casinos. Can you tell us a little about Castle Casino, and what makes it stand out from other online casinos?
When you look at the industry as a whole, and how fast it moves, there are new casinos popping up every day which don't stand out as prominently as we have, and close down. I must have seen countless casinos come and go.
I think the reason we've stood out is the unique offering we've been able to push to players. Before we arrived, most casinos either offered a great R&G suite and no live dealers, or live games and poor R&G games.
We tried to flip this on its back. Not only did we arrive with live games broadcast from our studio and a real casino, but we also have a killer set of R&G games from Sherriff Gaming and Espresso Game.
The online casino sector is a competitive one, and has many established players. What challenges does this present to a company entering the market?
I think the main challenge for us was trust. With so many established and proven brands out there, why would you want to take the risk in spending your funds at somewhere that isn't as known as one of the big brands?
Over the last few years we've worked hard to improve our general image. We've done that through great customer service, a proactive approach to security, and paying out players in a timely manner. If you look online, we've got a sterling reputation – I haven't found one bad review of us yet. That's quite unique in this industry.
What do you feel are the most important things an online casino needs to offer its customers in order to be successful?

The first one is a large suite of secure depositing options. The second is for the player to be able to play good games. And the third is an easy withdrawal process.
Deposit, play and withdraw. It's quite simple, yet you'll find that a lot of the big casinos make one of them quite hard or undesirable. And of course, customer support is paramount throughout.
What is the largest prize ever won on Castle Casino, and which game was it for?
Our largest proportional win happened quite recently. Someone won £39,000 in a single game session on the live roulette table, from just a £25 deposit. That was about 45 minutes' worth of lucky play.
Do you personally have a favourite story or anecdote about one of your big prize winners?
We have a player from the UK who's been a member since 2010. We focus a lot on individual customer support, so we've managed for form a good relationship over the years. For the first nine months he'd deposit every day and consistently lost.
He was one of the most unlucky customers that we'd ever had. His money would barely fluctuate above the amount deposited, even though he claims to be a good casino player when he plays in land-based casinos.
One day during a phone conversation, he mentioned that his horoscope said his luck was changing, And he laughed because he knew how unlucky he was. But since mentioning that, he hasn't lost any money. He's won back everything he lost in that nine months and a lot more. Overall, he's probably one of our most successful players.
Do you have any new games in the pipeline, and what prizes will those games offer?
I can't talk too much about it, as a deals are still being discussed. We are looking at increasing our 3D range, which has been quite successful. We're also looking at other live options, such as exclusive VIP tables, and different table limits.
Do you have any exciting promotions you'd like to tell our readers about?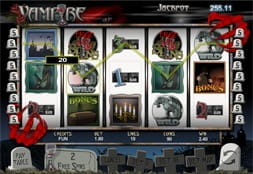 Of course! We've got the 100% first-deposit bonus up to £100, but we've got a few less acclaimed ones, too. We've got our Friday Frenzy promotion, where we offer a 25% redeposit bonus on every deposit made on a Friday. And we're offering a £5 no-deposit bonus to anyone who likes us on Facebook or Twitter. Players really love it.
We've got some competitions upcoming which I can't really give too much away about. But they involve holidays to places, maybe Las Vegas. Just keep an eye out for them.
What measures does Castle Casino take to ensure that user data is secure, and that the gambling remains fair?
We're fully PCI-compliant, and all transactions are processed through a 128-bit encrypted system, so there's no chance of data theft occurring. Our games are constantly tested by third parties for fairness, and we only work with reliable partners. All are game providers are reputable, regulated, London-based outfits.
What does Castle Casino do to help its customers gamble responsibly?
We take responsible gambling very seriously, no-one more than me (I actually did my work experience in a gambling rehabilitation centre). On the homepage, we've linked clearly to a responsible gambling policy. This includes advice about being in control, recognizing a gambling problem, relevant external links – things to help players out.
It also details our self-exclusion policy and the process involved, such as minimum time frames. There's also a lot of small things we do that I feel make a lot of difference. Emails sent to support featuring buzzwords like 'addict' or 'exclusion' automatically jumps to the top of the queue, making sure they get dealt with straight away.
What software is Castle Casino powered by, and what advantages does it offer?
We're powered by Visionary iGaming who specialize in live casino games. In the R&G space, we use two companies: Espresso Gaming and Sherriff Gaming, ensuring we're catering for both R&G and live games.
Online gambling regulation is a hot topic in many countries. What are Castle Casino's feelings on the current state of gambling legislation in Europe and around the world?
Online gambling regulation is a very bumpy road at the moment, with news and changes being released daily. I think that, in the short term, that general regulation will be a bad thing. It'll force smaller brands to adapt, to make difficult choices, and potentially lose out and close down. But in the long term, it'll only be a good thing for those who can survive. It'll end up with a bunch of casinos who are a lot more trusted and secure, and players will see the benefit of that.
What can you tell us about Castle Casino's future plans?
What we're doing right now is working for us. We're growing and becoming a trusted brand. We've got plans to expand into developing areas, such as social gaming, and work on things that we feel we can improve on, such as the currency choices. Our long term strategy is to keep on the road we're on – treat our players right, and grow our game suite to keep them entertained.
Is there anything else you'd like to tell our readers about that we haven't covered?
Just to like us on Facebook, follow us on Twitter, and keep up-to-date with the latest news.