Vietnam authorities smash internet gambling operation
30-10-2014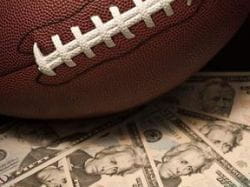 Police have booked eleven Vietnam citizens who reportedly ran an underground gambling ring. The illegal betting operation was based in the city of Hanoi, and enabled punters to place online bets on football matches. Authorities believe that the clandestine operation raked in
billions of dong on a daily basis
.
Large betting ring
A spokesperson for the police revealed that all suspects are men, between the ages of 23 and 49, living in Hanoi. All defendants face charges of betting and facilitating betting. Police have investigated the
underground gambling operation
for several months. It is considered as one of the 'big fish' in terms of gambling gangs in the region.
Four months in business
Cops recovered many cell phones, computers, as well as cash. 23-year-old Nguyen Anh Tuan is believed to be the leader of the online
sports betting
gang. Approximately thirty new punters signed up for an account every day. The underground betting site was launched in July this year, according to local media.