US sports betting raid results in 25 arrests
26-10-2012
American authorities have busted an underground sports betting ring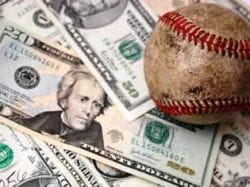 that made approximately $50 million in 18 months. Twenty five suspects from New York, New Jersey, Pennsylvania, Nevada and California have been detained. The group of arrested people include the operator of an official bookmaker at a Nevada-based gambling venue. There were also 3 Pinnacle Sports representatives among the defendants.
Illegal sports betting ring
A New York Police spokesperson revealed that the suspects were arrested in 5 US states, including Pennsylvania, New Jersey, Nevada, California, New York. The raid was a joint operation in which several agencies participated. The illegal sports betting offered punters 4 online betting sites to wager on sports events. Computer servers based outside the US were used to stay under the radar, while they transported revenues to central American countries. Tokyo Metropolitan Police recently also
busted an online casino
, known as 'Internet Nevada'.