Unique commercial partnership William Hill – FA
07-02-2012
William Hill has become the Football Association's latest commercial partner. After signing the deal, the leading bookmaker is an official supporter of England's national football team. In addition, William Hill has become an official supporter and official betting associate of the Football Association Challenge Cup.
Ground breaking deal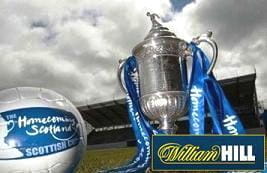 The commercial partnership agreement has come into effect on January 7, 2012. The 2014 final of both the FA Cup and World Cup mark the end of the sponsorship deal. The ground breaking agreement covers an extensive and exclusive array of image rights and marketing options. William Hill revealed that the deal is unique in the world of
betting
.
Massive potential football events
Ralph Topping, CEO for William Hill, commented: "Thanks to this partnership, we will be able to benefit from the huge potential that both football tournaments hold. Additionally, this agreement strengthens our brand awareness and boosts our market share in every communication platform. The following two and a half year promise to become very interesting for British football and we are pleased to join all major tournaments."
Boost market share in business channels
"We are proud to sign the deal with William Hill, which is a renowned brand in sports sponsorship. Their dominance in both land-based and online sports betting provides massive opportunities to enhance our presence in all business channels for both the national team and the FA Cup. On the other side,
William Hill
will take advantage of all the opportunities that these two leading football events provide," according to Peter Daire, the FA's head of sponsorship.