Uganda punter loses home in Premier League betting
13-11-2013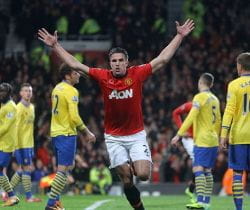 There's nothing more exciting than sports betting, but staking your own house may be a bit too risky. A punter from Uganda was convinced that Arsenal would beat Manchester United and staked his apartment. However, Manchester United beat Arsenal at Old Trafford and the Uganda man has to find a
new home for his wives and children
.
Uncommon stakes
Ugandan media report that the bet also involved Rashid Yiga who staked his Toyota Premio car and his spouse that
'the Red Devils'
would win. Both bettors registered the rather unusual stakes in front of other punters. That's what we call 'a fine piece of
sports betting
excitement'.
Kicked out of house
Uganda is one of those African nations where it's common for a man to have multiple wives. The Arsenal fan in question, identified only as Dhabasani, has three wives and five children. Dhabasani passed out after his favorite team had lost the Premier League clash. The next day, Manchester United fans
raided the staked apartment
. Dhabasani and his family were forced to leave the house.