Singaporean authorities detain 14 match-fixing suspects
20-09-2013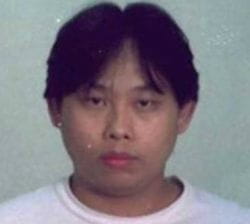 Singaporean authorities have cuffed 14 individuals in connection with an international football betting ring. Local tradesman Dan Tan is considered as the leader of the match-fixing syndicate. Singapore Police investigated a huge number of football matches and discovered suspicious betting patterns at
680 games
, including Champions league and World Cup qualifying matches.
Kingpin of match-fixing ring
A police spokesperson revealed that the match-fixing gang approached footballers, referees and club representatives from all over the world. The nationalities of the people arrested remain unclear. Police investigators will question five of them, including the alleged kingpin of the
illegal betting
syndicate. The other suspects have been released on bail.
Milestone
Singaporean authorities cooperated with both the International Criminal Police Organization (ICPO) and the European Police Office. "These arrests mark a milestone in our joint efforts to ban illegal sports betting. The
alleged leader
of the match-fixing syndicate was among the people arrested," said head of Interpol Ronald K.Noble.