Scamming problem gambler presented himself as business man
09-04-2013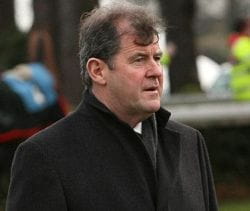 A 46-year-old Irishman has scammed two business owners by claiming he knew several notable business men. Andrew Duff presented himself as a successful entrepreneur who allegedly had strong connections with several millionaires, including JP McManus and Denis O'Brien.
Scamming Irishman
Lorraine Coffey and Eugene O'Connor were seeking funding to expand their store based in France. Lorries Angels offers a range of products themed around angels. Duff has been found guilty of fraud, which took place two years ago.
Meeting with JP McManus
The couple intended to operate the store as a non-for-profit business and Duff would provide them with financial support for 12 months. They thought that he would present their business plan to JP McManus. The 46-year-old gambling addict even promised the couple a meeting with the racehorse owner.
Online sports bettor
Lorraine Coffey and Eugene O'Connor wired €25,000 to his bank account in February 2011. Duff used the money to gamble at an online sportsbook. He blew away all the money on
online sports betting
. The father of three was detained and he didn't even realize he had been lying all the time. Duff was a successful business man in the past.