Sanctions in Australian betting case
07-07-2013
Four Olympic FC players and two Rochedale Rovers players face fines and suspensions for betting on a soccer game. The players reportedly placed several bets on a pre-season game between both teams.
Betting soccer players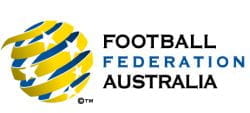 The Football Federation Australia (FFA) has banned all players involved for four games. Additionally, the Australian soccer players have been ordered to pay a fine varying from $200 and $1,000. A spokesperson for the FFA revealed that three players weren't involved in the game between
Olympic FC
players and
Rochedale Rovers
.
Detection system
A betting office informed the Football Federation Australia about the betting players. "They told us that several players of both teams had
placed bets on the soccer match
," a spokesperson for the FFA commented. "They have breached the Football Federation Australia's regulations regarding players betting. Our detection system has proven to be successful and we will continue to impose bans and fines if players breach the code."