Online sports betting fan embezzled €1.75 million at work
20-12-2012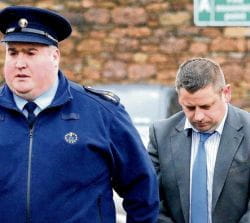 An online bettor will have to spend 3 years behind bars after he embezzled €1.75 million at the post office where he worked. Tony O'Reilly used the money to wager online and admitted he had a gambling problem. The 37-year-old Sandhills resident embezzled the cash over a period of 14 months.
€60,000 wager
O'Reilly started the embezzlement in December 2010 due to his gambling debt worth €60,000. By June 2011, his gambling debt had climbed to a whopping €1.7 million. The post office manager blew away large amounts of money while wagering online. On one occasion, he
wagered €60,000 on a match
involving the Norwegian women's football team.
Gambling addiction
His gambling addiction forced him to steal money from a safe at the post office. This case shows similarities to the
fake robbery that was reported by another gambling addict
. The embezzlement was discovered during an audit in June 2011. That same day, he texted a colleague about a car accident. His spouse Lorraine obviously was concerned after she was informed about the alleged car crash. O'Reilly then disappeared and was lost for about 11 days. He also texted the auditors about the car accident near Tullow.