Online betting racket smashed in Southern California
23-06-2013
American authorities smashed a sports betting racket, and 18 people have been accused of involvement in illegal gambling activities. FBI officials detained 14 suspects in Southern California, while one of the suspected managers of the gang was arrested in Norway.
Online betting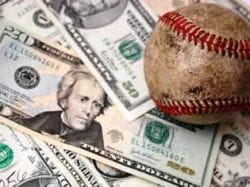 The gambling ring operated an online sports betting site, called 'Macho Sports'. Bettors could also place bets via phone. Two other managers operated the
gambling ring
from Peru's capital, enabling gamblers from California to place bets via the website and phone.
Intimidation and violence
Authorities raided a home based in San Diego, in addition to other premises. After a two-year probe, agents conducted the raids on the basis of suspicion of illegal gambling. The members of the ring intimidated, threatened and assaulted gamblers with unpaid debts. The
sports betting
network generated
billions of dollars
thanks to the internet.
Continuous crackdown
"We are seeing a growing number of illegal betting operations due to the lucrativeness of this line of business. The crackdown on all types of illegal gambling continues. Most illegal betting operations are operated by criminals, and include dishonest bookmakers,
intimidation and threats
," the FBI spokesperson added.