New record for political betting at William Hill
01-09-2014
Bookmakers not only offer a wide range of betting opportunities on sports, but also on political events. William Hill, one of the leading bookmakers in the UK, currently invites punters to place wagers on the Scottish independence referendum. A Surrey resident has
staked a record £800,000
on the result of the referendum.
Possible win of £973,333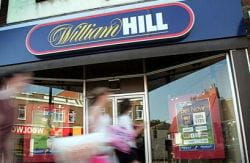 The punter in question, who declined to be identified, first staked £600,000, after which he raised his wager with another £200,000. He will cash £973,333 if the people of Scotland vote no to independence. The gambler himself has
no voting rights
as he isn't a Scottish citizen.
New record
"With his first bet of £600,000 he already broke the record for political betting. He decided to add another £200,000, resulting in a total bet of £800,000. It is definitely the
largest amount ever staked on the result of a political event
", a public relations coordinator at William Hill commented.