Montgomery County duo charged with gambling offenses
31-08-2013
Two 35-year-old men from Montgomery County are facing charges of illegal betting. Additionally, Erion Murataj and Brian Jackson have been indicted for unlawful money lending. The number of violent incidents increased due to the underground betting ring, according to local authorities.
Illegal gambling, possession of firearm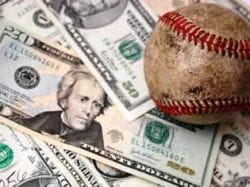 All other defendants are Philadelphia natives, including 48-year-old Ylli Gjeli, 41-year-old Fatimir Mustafaraj, 43-year-old George Markakis, 34-year-old Gezim Asllani, 40-year-old Rezart Rahmi Telushi, 26-year-old Eneo Jahaj, and 35-year-old Ardit Pone. Besides loan sharking and
illegal gambling
, they are also charged with possession of an illegal firearm.
Violent loan sharks
Court records revealed that the men and their contacts offered their illegal services at multiple establishments, including pubs, restaurants, pizza places and coffeehouses. The defendants offered gamblers high-interest rate loans and
intimidated
them. There were even reports on violent threats. Punters could bet on sporting events through the gambling ring, which also provided illegal loans.