Malaysian police cracks down on sports betting
08-07-2012
Malaysian police have conducted around 150 raids on international gambling groups. Almost 100 suspects were arrested, while police seized computers and cell phones. Federal CID director Mohd Bakri Zinin revealed that the betting syndicates handled Euro 2012 bets worth over $16 million.
Sports betting prohibited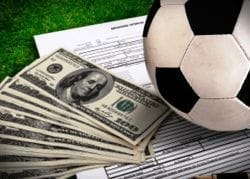 The group of
arrested people
included two Singapore citizens and two people from Indonesia. Malaysians have an inborn fascination with football, but all forms of sports betting are prohibited in the Asian country. Match-fixing is a serious problem in Asian football, especially in Malaysia, Vietnam and China.
Evil disease
"Knowledge sharing is crucial in the battle against illegal betting. The international football association keeps a close eye on the developments in Asia," Zinin added. The Asian Football Confederation defines corruption as an evil disease which may kill football.
Italian corruption scandal
In the meantime,
Juventus
manager Antonio Conte will be heard over his alleged involvement in a new Italian corruption scandal. The interrogation will focus on his time as coach of Siena in 2010 – 2011. Siena boss Massimo Mezzaroma is also set to be questioned, in addition to Napoli player Morgan de Sanctis.